Explore fiction and movies from libraries around the world.
Search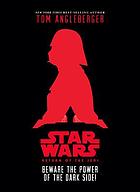 Beware the power of the dark side! : an original retelling of Star Wars: Return of the Jedi
Date: 2015 - 2017
Book
summary

Presents a retelling of the third Star Wars movie, featuring Luke Skywalker, Han Solo, and Princess Leia as they battle the Empire. The evil Empire is constructing a second Death Star to crush the Rebel Alliance. But Luke Skywalker has other plans-- to destroy the Empire and stop the Emperor once and for all. Yet there is one thing standing in his way ... his father.
Genres, Characters, Subjects & More
Editions
| Cover | Edition Details | Date | Lang. | Format | Audience | eLibs | Libs |
| --- | --- | --- | --- | --- | --- | --- | --- |